Smart Plastics: Improving qPCR Reliability and Reproducibility by Eppendorf
How to produce more reliable data in qPCR by using smart plastics?
Watch the Replay
Agenda
The importance of disposable plastic consumables and their overall impact on the experimental workflow of qPCR has only been marginally considered, if at all. However, laboratory plastics, such as tubes, tips, and plates, are integral components of any laboratory and qPCR workflow. Contrary to common belief, plastics can have a direct and crucial impact on experimental outcome and data validity. The choice of high quality plastics can really make the difference. As a consequence, you can rely on your data, save time and money and ensure peace of mind.
Webinar Key Topics:
Smart consumables - how they may contribute to improve experimental reproducibility and data quality
LoBind, Leaching, PCR Consumables
Related documents
White Paper: Minimizing the Influence of Plastic Consumables on the Laboratory Workflows
Brochure: Eppendorf twin.tec™ PCR Plates
White Paper: Eppendorf twin.tec™ PCR plates 96 LoBind
Download Documents
Our Speaker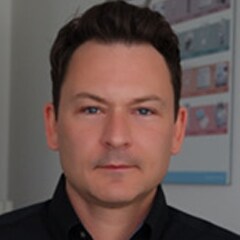 Rafal Grzeskowiak
Field Application Specialist, Eppendorf AG.
Register to watch the replay and obtain the presentation slides