How Tubes, Plates and Pipette Tips Can Affect Your Experiments
With the voice of experts, we'll explore what makes the difference between a good and a suboptimal consumable.
Watch the Webinar
Agenda
This educational webinar provides a comprehensive overview of what leachables are and their role in laboratory workflows as well as gives recommendations on how to recognise and to minimise artifacts caused by consumables, qualify consumables and increase reliability and reproducibility of experiments.
Substances leaching out of plastic consumables – so-called "leachables" – are still frequently underestimated in laboratory workflows. While possible effects of leachables are routinely taken into account in pharmaceutical or food research, this topic is still underrepresented in the majority of life science applications. Recent scientific evidence shows however that leachables can significantly affect experiments and pose a likely source of error in many assay systems for example, by inhibiting enzyme activities in bioassays or falsifying nucleic acid quantification.
Good Plastics, Bad Plastics webinar key topics:
Various additives used during production process may leach into the samples and pose a likely source of error in many assay systems
Impact of 3 critical additives to affect experiments
Consumables are not created equal and how to choose high quality consumables
Related documents
Application note
White Paper
Certificate of Quality
qPCR Consumables article
Customers Testimonial video
Download documents
Our Speaker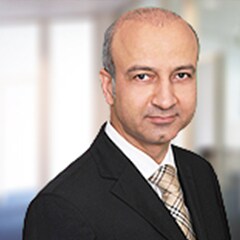 Dr. Hamid Heidari
Consumables Product Marketing manager for Europe, Eppendorf. PhD in Molecular Biology from university of Vienna, working for Eppendorf 16 years.
Register now to watch the webinar