Green Solutions
Welcome to Green Solutions, a suite of sustainable products and services designed to help reduce the environmental impact of your laboratory operations. This includes products with environmentally beneficial characteristics, and ACT Labels to provide environmental product ratings.
The Fisher Scientific channel is taking a leadership role in our industry by partnering with manufacturers who incorporate sustainability principles into their product design, promoting environmental disclosure to EcoVadis and requesting a commitment to setting science-based greenhouse gas emissions reduction targets.
This enables you to make more sustainable product choices, and provides new visibility into the brands who demonstrate a commitment to sustainability, helping to build a low-carbon economy.
Reduce your environmental impact one product at a time.
Striving to protect and preserve the environment and helping you do the same is one of our commitments to you. The Greener Choice Program makes it easy to find lab products that align with your sustainability goals.
Simply look for the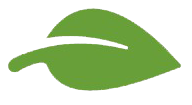 leaf icon in search results to identify qualifying products.
Look for the Greener Choice icon to identify qualifying products.
How Do Greener Choice Products Qualify?
Greener Choice products meet the following criteria in order to earn this designation:

Offer one or more environmental benefit as itemized in the U.S. FTC "Green Guides"

Have received confirmation that the stated product attributes are environmentally preferable to products within the same category

Have received assurances that the environmental benefit claims remain substantiated over time

Have received a signed Certificate of Compliance from the supplier stating that all environmental claims on the products (or line of products) sold by Thermo Fisher Scientific comply with the requirements of all applicable state and federal laws governing environmental marketing claims
Greener Choice qualifying environmental benefits include:
Carbon Offsets
Certifications and Seals of Approval
Compostable
Degradable
Energy Star Certification
Free of a Substance that Causes Environmental Harm
Non-Toxic
Ozone-Safe or Safe for the Ozone Layer
Recyclable
Recycled Content
Renewable Energy
Renewable Materials
Source Reduction
Identify products with environmental advantages | Greener Choice - part of Green Solutions
---
When you are looking for sustainable products, we believe it should be easy to make informed purchasing decisions. We're working to provide more information about our products' environmental impact by participating in the ACT Label Program on selected products.
Created by non-profit organisation My Green Lab to help consumers make sustainable product choices, the ACT Label provides environmental Accountability, Consistency,and Transparency for each labelled product through an environmental impact score. The score is based on the product's total impact regarding manufacturing practices, energy and water use, and end-of-life disposal.
The ACT Label can be thought of as an eco-nutritional label for laboratory products large and small. It enables comprehensive product comparisons and is designed to play an important role in helping laboratories reduce their climate impact.
Products Containing the ACT Label
We are pleased to showcase products now available with ACT Labels. The ACT Label will be available to view in each product page. The selection of products and qualifying manufacturers will be regularly expanded over the coming months. Please click on the featured collections below to find products containing ACT Labels. The product with the lowest Environmental Impact Factor is the most environmentally sensitive choice.
Eco labels for a growing range of products | ACT Labels - part of Green Solutions
---
Would you like to know what Greener Choice options are available for the laboratory products you buy, based on your organisation's purchase history? The new Greener Switch feature will offer alternative product suggestions to help you reduce the environmental impact of your laboratory operations.
Our specialist cross-referencing team can review the items you buy and suggest alternative Greener Choice products. The suggested products will be technically and functionally appropriate and will help you increase the proportion of items in your laboratory that contain environmental advantages compared to other items in the same category.
Great product recommendations based on your priorities | Greener Switch – part of Green Solutions
---
Did you know? A single ultra-low temperature laboratory freezer can consume as much electricity as an average family home? Whether your work is powered by cold storage, thermostatic equipment or other electrical instruments, laboratories can consume a lot of energy.
Here you can find a series of equipment energy consumption tables, organized by product family. Selecting the most energy efficient products will help reduce the consumption of your laboratory, support your scope 2 greenhouse gas emissions reduction goals and lower your electricity costs.
Energy Efficiency Tables - Cold Storage
Find the most energy efficient equipment |Energy Efficiency - part of Green Solutions
---
Thermo Fisher Scientific is committed to reducing the carbon footprint of our products through redesigning and minimizing packaging. The new Paper Cooler is a fully recyclable paper-based container for shipping temperature-sensitive products and is an environmentally preferable alternative to expanded polystyrene (EPS) coolers.
Fully recyclable alongside other paper and corrugated box materials
Eliminates difficult-to-recycle EPS waste, reducing disposal issues
Every 10,000 paper coolers removes over 184 m3 of EPS from landfills
Intended for overnight shipments
Easier on the environment
This 100% paper alternative to EPS coolers has a cardboard framework lined with perforated layers of paper insulation and is fully recyclable in normal paper and corrugated cardboard recycling streams. The EPS alternative is not readily recyclable, accumulates in landfill, and often ends up littering oceans, waterways, and highways.
Proven performance
To date, we have delivered over 1 million shipments using the paper cooler, eliminating approximately 650,000 cubic feet of EPS foam, enough to fill seven Olympic swimming pools. Winner of Gartner's Social Impact of the Year Award.
100% recyclable cold shipment boxes | Paper Cooler - part of Green Solutions
---
In 2021 the Fisher Scientific channel implemented a revolution in serving science by automating our Edge Program. The Edge icon
is a visual indicator of our customer promise to "Get Same-Day Dispatch on Some of Our Most Popular Products". Order any product marked with the Edge icon from any location in Europe before 14:00 local time and we will dispatch the same day. Orders placed after 14:00 will dispatch the next business day.
Rapid shipping remains important to many laboratories. However, we must also consider the requirement for more sustainable shipping. To enable you to reduce your environmental shipping impact, we can now offer consolidated shipments and scheduled shipments as part of Green Solutions. On request, we can consolidate your shipments with alternative routes on certain days for geographical efficiency. We can also agree scheduled shipments by collating your orders and shipping on pre-determined dispatch days e.g. weekly. For customers with designated dispatch days, Edge items will continue to be dispatched according to this schedule.
Lower environmental impact delivery | Scheduled Shipments – part of Green Solutions
---
EcoVadis is a global sustainability rating platform that assesses environmental, social, and ethical performance. The platform uses a rating system to evaluate a company's sustainability practices based on:
Labour and human rights
Environmental management
Ethics
Sustainable Procurement
EcoVadis provides companies with a scorecard and detailed feedback on their sustainability performance, allowing them to identify areas for improvement. These ratings are used by organizations as a tool for evaluating suppliers, and for reporting on their own sustainability performance.
Science-based targets (SBTs) are emissions reduction goals that organizations can set for themselves in order to contribute to the global effort to combat climate change. These targets are based on the latest climate science and are designed to ensure that a company's emissions reductions are in line with the level of decarbonization required to limit global warming to 1.5°C above pre-industrial levels.
By setting and meeting SBTs, companies can demonstrate their commitment to sustainability and help to build a low-carbon economy.
Sustainable transparency
Transparency from your suppliers plays an important role in your sustainability performance, and we are also proud to supply products from many brands taking the same approach. When you choose laboratory products from the Fisher Scientific channel, we support your selection by showcasing brands who disclose their climate performance.
| Supplier | EcoVadis Rating | Science-based Targets |
| --- | --- | --- |
| | Yes | - |
| | Silver | Yes |
| | Silver | - |
| | Silver | - |
| | Bronze | - |
| | Bronze | Yes |
| | Silver | - |
| | Silver | Yes |
| | Bronze | - |
| | Platinum | Yes |
| | - | Yes |
| Supplier | EcoVadis Rating | Science-based Targets |
| --- | --- | --- |
| | Silver | Yes |
| | Bronze | - |
| | Bronze | - |
| | Yes | - |
| | Bronze | Yes |
| | Yes | - |
| | Yes | - |
| | Bronze | - |
| | Silver | Yes |
| | Bronze | - |
| | Gold | Yes |
| Supplier | EcoVadis Rating | Science-based Targets |
| --- | --- | --- |
| | Yes | - |
| | Gold | Yes |
| | Yes | - |
| | Gold | Yes |
| | - | Yes |
| | Bronze | Yes |
| | Silver | - |
| | Silver | Yes |
| | Gold | Yes |
| | Gold | Yes |
Last updated September 2023
Environment, ethics and emissions reduction targets | EcoVadis and SBTs – part of Green Solutions
---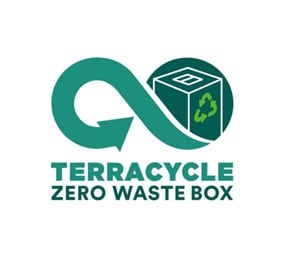 TerraCycle Zero Waste Box™
Through the TerraCycle Zero Waste Box™ system, you can recycle many types of lab waste:
Pipette tip boxes
Centrifuge tubes and rigid lab plastics
Synthetic disinfectant wipes
Disposable gloves
Disposable garments
Disposable face masks
Earplugs
Protective eyewear
Mixed safety equipment
Industrial safety equipment
Beard nets, earplugs and hair nets
Disposable gloves and face masks
Choose the waste stream you'd like to recycle, purchase your preferred box size, collect your waste, and send it to TerraCycle to be repurposed (shipping is included).
Availability
Austria, Belgium, France, Germany, Ireland, Netherlands, Spain, Switzerland, UK
Resources
Shop TerraCycle
TerraCycle Brochure
Video: How We Recycle
TerraCycle Brochure
TerraCycle Presentation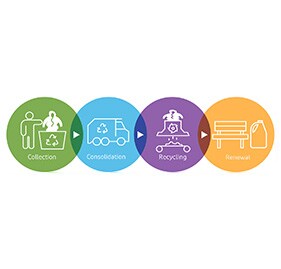 DuPont™ Tyvek™ Garment Recycling
The Tyvek protective apparel recycling program offers the chance to divert garments away from landfill and give them a second life as new products like containers, pallets, and park benches.
Sustainability is at the core of DuPont, reducing operational footprint and creating market-facing sustainable solutions to address global challenges. This program allows you to collect, aggregate and ship used coveralls directly to the recycler, giving you the option to further optimize costs and environmental impact.
Availability
Austria, Belgium, Denmark, Germany, Netherlands (UK coming in 2024)
Resources
Tyvek Recycling Brochure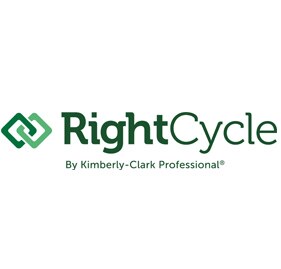 RightCycle™ by Kimberly-Clark Professional™
Turn hard-to-recycle PPE, including gloves, garments, and eyewear, into new consumer goods.
With the RightCycle Program, these everyday items get a second life when they are turned into patio furniture, flower pots and planters, plastic shelving, recycling bins, and more.
The RightCycle Program is good for your organization and good for the planet.
Availability
Austria, Belgium, France, Germany, Ireland, Spain, Netherlands, Switzerland, UK
Resources
RightCycle Brochure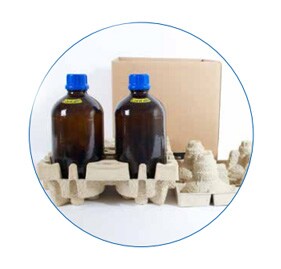 Chemical Bottle Returns
In the UK we can deliver laboratory chemicals from our Loughborough site using our own fleet of vehicles and collect empty bottles for recycling in the same journey. All you need to do is clean the bottles, remove the caps, and provide a waste transfer note.
We can recycle 2.5L Winchester and Mauser bottles, plus cardboard packaging displaying the Fisher Scientific logo, inner card packaging, and wooden pallets. We can also provide you with a cage to store up to 300 empty bottles ready for collection.
Bottle recycling is a free service but requires a certain usage to be environmentally and economically viable. Please contact your local Fisher Scientific representative who will be happy to connect you with our transport team.
Availability
UK
Resources
Manage your waste from products sourced through the Fisher Scientific channel | Recycling - part of Green Solutions
---
Proudly Supporting Greener Choice
Other Programs - Available Now