Optimise Your Cell Culture Workflow
Solutions for culturing, passaging and decontamination are introduced.
Watch the Replay
Agenda
Best cell culturing conditions, stressless passaging and efficient decontamination of a CO₂ incubator are critical for successful cell culture. Optimal CO₂ incubator ergonomics are key for daily handling.
This 30-minute webinar highlights solutions and methods optimising the three mentioned workflow steps: cell culturing, passaging and decontamination as well as the incubator ergonomics involved.
Webinar Key Topics:
BINDER CO₂ incubators offer best cell culture conditions even in case of an emergency
See how four different ways to access the incubator make passaging less stressful for cells
Discover how easy manual and automatic 180°C decontamination can be
Learn how design and options improve incubator ergonomics
Our Speaker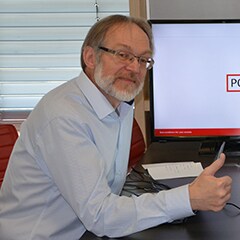 Lothar Maresch
Biologist, Academy Manager, Binder.
Register to watch the replay and obtain the presentation slides