Water Determination by KFT in Food, Beverage and Petrochemical Applications
Honeywell's Karl Fischer titration product line, Hydranal™, offers solutions for every type of sample matrix.
Watch the Replay
Agenda
Karl Fischer Titration (KFT) is a universally accepted method for measuring water content in all types of substances, including chemicals, oils, pharmaceuticals and food. Although modern KF titration is fast and easy, even experienced users may not be aware of all the factors influencing accuracy and repeatability of results. The nuances in sample properties influence the KF titration differently. There are a number of ways to adjust the working conditions.
Join this webinar and learn:
How to dissolve your sample quickly and avoid complicated and error-prone
pre-dissolution and pre-extraction steps
How to recognise different types of side reactions and how to block them
How to avoid common errors during sample preparation and handling
Related documents
Hydranal™ Overview brochure
Hydranal™ Methanol Rapid flyer
Hydranal™ SC Smart Chemicals for Mettler Toledo flyer
Hydranal™ OM Smart Reagents for Metrohm flyer
Hydranal™ FI Reagents flyer
Download Documents
Our Speaker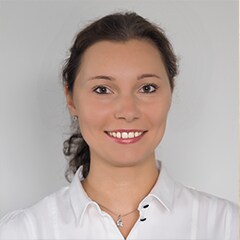 Agnieszka Kossakowska
HYDRANAL Marketing Specialist Honeywell Research Chemicals.
Register Now to Watch the Webinar