Analytical filtration in brewing
Learn about beer brewing, analytical tests and filtration.
Watch the Webinar
Agenda
Modern brewers use a lot of science to deliver the quality and characteristics their customers expect. A large range of analytical methods are used to monitor the brewing process and to achieve consistency in the characteristics of each particular brand.
In this webinar you will learn about the key analytical tests in brewing and the importance of pre-sample filtration.
Filtration-based tests are central to any brewer's quality control processes. They help microbreweries make sure their unique-tasting craft beers offer a great drinking experience, and enable macro breweries to produce and supply a safe and consistent product across a global market. Beer safety tests aim to ensure the product, be it a locally brewed, limited run craft beer or a globally-recognised brand, is safe for consumption.
We will highlight the key analytical applications used throughout the brewing process, and give recommendations about which Whatman™ filters would work best for each test.
Join this webinar and learn:
Overview of the brewing industry and workflow
Key analytical tests undertaken and their importance
Recommended sample filtration products
Related documents
Brewing laboratory filtration applications guide
Filtration and analytical testing in brewing eBook
Download Documents
Our Speaker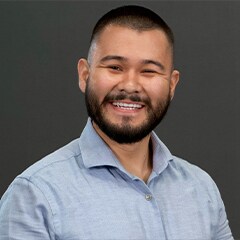 Duncan White
Product Marketing Manager - Lab Filtration Applied Markets at Cytiva.
Register now to watch the webinar