Have a blast with Battery test chambers by BINDER
Solutions for applications with a boom.
Watch the Replay
Agenda
A demonstration shows how battery testing can lead to "very dynamic" results. Proper risk assessment and hazard level definition is therefore essential to determine the right solution - regardless if for powder or for a product.
Safety first is the watchword, leading to a series of solutions addressing different test applications and hazard levels.
Discover the different types of chambers and the problems they solve, including charging and discharging tests.
Webinar Key Topics:
Discover solutions for seven EUCAR Hazard level
Explore solutions for temperature tests in research and production
Learn how to safely dry flammable substances
Check out a pre-qualifying tool with risk assessment table
Our Speaker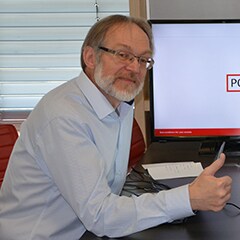 Lothar Maresch
Biologist, Academy Manager, Binder.
Register to watch the replay and obtain the presentation slides