Asecos Safe Storage of Lithium-ion Batteries
The safe asecos way to store and charge lithium-ion batteries.
Watch the Webinar
Agenda
Lithium-ion batteries and rechargeable batteries have now taken their place as indispensable energy sources in all areas of life and it is impossible to imagine our everyday lives without them.
Already a key component of electro-mobility, they are replacing the energy storage devices used to date, such as nickel-cadmium (NiCd), nickel-metal hydride (NiMH) or lead batteries in modern communications and media technology, in equipment for hobbies, the home, the workshop and garden, and in medical technology.
With increasing regularity, the media are reporting about fires directly linked to lithium-ion batteries. The numerous and sometimes serious incidents show that uniform regulations are necessary to ensure an adequate level of protection.
However, there are, to date, no legal regulations on this subject. In the insurance industry, the risk was identified early on and various recommendations have already been formulated and published to prevent claims due to improper handling of lithium-ion batteries. In practice, however, there is still a considerable need for clarification.
Webinar Key Topics:
Dangers posed by lithium-ion batteries
How to mitigate involved risks
Passive and active storage
Technology behind safe storage cabinet
Animation video: ION-Line
Our Speaker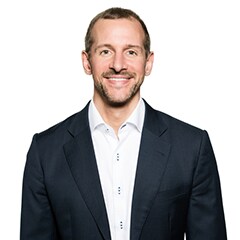 Sascha Kunkel
Vice President / Global Markets, Asecos.
Register now to watch the webinar