Water Determination by Karl Fischer Titration in Pharmaceutical Applications
Honeywell's Karl Fischer titration product line, Hydranal™, focuses on optimising the water determination workflow.
Watch the Webinar
Agenda
Karl Fischer Titration (KFT) is the preferred technique for water determination due to its superior accuracy, increased speed and selectivity, and practical advantages over other methods. Today, however, the lack of skilled chemists with experience using the KFT technique can undermine its effectiveness and the quality of results. This situation can have serious consequences in the (bio)pharmaceutical field where water content impacts drug stability, crystal structure, powder flow, dissolution rate and polymer film permeability in solid dosage forms. It can also lead to growth of microorganisms if unchecked. Errors in analysis often result in costly production stoppages and health risks.
Webinar key topics:
Join this webinar and learn how Hydranal™, Honeywell's Karl Fischer titration product line, focuses on optimising the water determination workflow with the following steps:
Instrument and reagent setup in volumetry and coulometry with suitable drying agents
System calibration with reference materials and Certified Reference Materials (CRMs)
Sample preparation, analysis and method adaptation with special media, solubilisers and buffers
Results validation with water standards
Related documents
Hydranal Methanol Rapid
Hydranal Brochure Fisher Europe
Hydranal Biopharma Workflow Solutions
Hydranal Smart Reagents for Metrohm OMNIS Connected
Free of Imidazole (FI) Hydranal Reagents
Smart Chemicals for Mettler Toledo
Download Documents
Our Speaker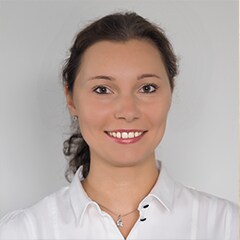 Agnieszka Kossakowska
HYDRANAL Marketing Specialist Honeywell Research Chemicals.
Register now to watch the webinar