Biobanking Modernisation and Sustainability
Sustaining high quality samples for decades of discovery.
Watch the Webinar
Agenda
A recent survey from the International Society for Biological and Environmental Repositories (ISBER) identified operational disruptions, COVID-19 sample handling and infrastructure support as the top three challenges to biobanks during the pandemic.
The past year has truly challenged everything we understood about effective risk management of high-quality biological specimens. During this unprecedented challenge, facilities relied heavily on standardised protocols to provide proven and successful directives. But what happens when there is no SOP for a sudden closure, inability to physically access a facility or fewer and inexperienced personnel?
By modernising sample collection workflows to meet best practices and assessing equipment to improve processing efficiency, we can mitigate the risk that otherwise impedes collaborative research progress.
Webinar Key Topics:
Operational resilience
What are the best practices and standards you should strive to meet?
Continuity of Quality Management Plan through ISO 20387 and CAP certification
Training and equipment modernisation
Our Speaker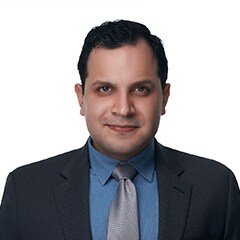 Wilfredo Marin
M.S., Senior Product Application Specialist
Biobanking and Cryopreservation, Thermo Fisher Scientific
Register now to watch the webinar