Data Integrity and the Next Level of Connectivity in a Modern Lab with Sartorius
Do you know how to avoid Data Integrity Issues and how to Work Paperless?
Watch the Webinar
Agenda
As technology continues to advance bringing laboratories many clear advantages, a few challenges have come to light. Two of those challenges are ensuring the integrity of your data as well as integrating modern lab instruments into your IT systems. Review why data integrity and connectivity have become a hot topic in laboratories! Follow this webinar and you will understand how to achieve data integrity, identify and address the challenges surrounding integration of your instruments into a laboratory environment and know what is needed to document instrument results following 21 CFR Part 11.
Webinar key topics:
Learn why data integrity and connectivity have become a hot topic in labs
Achieve data integrity, identify and address the challenges surrounding integration of your instruments into a laboratory environment
Learn what is needed to document instrument results following 21 CFR Part 11
Data Integrity and the Next Level of Connectivity in a Modern Lab with Sartorius
Related documents
Brochure: Cubis™ II The New Generation of Modular Premium Balances
Brochure: Cubis™ II Pharma Compliant by Design
Download Documents
Our Speaker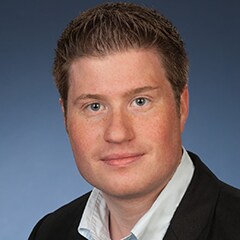 Mr. Sebastian Weber
Product Manager Software Solutions, Sartorius
Register now to watch the webinar