Eppendorf
Eppendorf™ is a leading life science company that develops instruments, consumables and services for handling liquids, samples and cells in laboratories worldwide – with the commitment to deliver the best solution for managing your most precious research. Because, after 75 years, the mission of the company is just as valid and relevant as it ever was: "Eppendorf contributes to improving human living conditions." So, since 1945, and for tomorrow as well, join the Eppendorf family and choose products that are a perfect fit for all your day-to-day laboratory work.
About Eppendorf
The Eppendorf product range includes pipettes and automated pipetting systems, dispensers, centrifuges, mixers, spectrometers and DNA amplification equipment, as well as ultra-low temperature freezers, fermenters, bioreactors, CO2 incubators, shakers and cell manipulation systems. Consumables such as pipette tips, test tubes, microtitre plates and single-use bioreactor vessels complement the range of highest-quality premium products.
---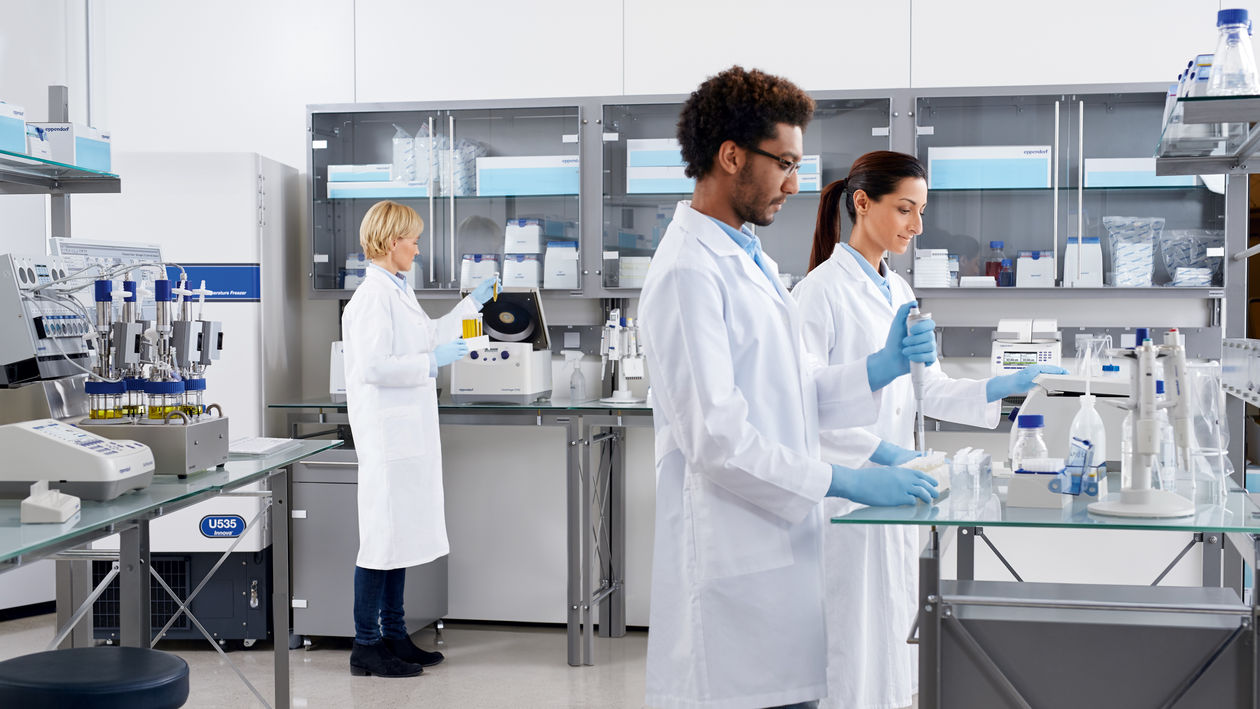 Eppendorf products are used widely in academic and commercial research laboratories, especially within the pharmaceutical, biotechnological, chemical and food sectors. The Eppendorf range is also perfect for clinical, forensic and environmental laboratories, and also the wider industrial environment wherever process analysis, production, and quality assurance protocols are being performed.

Accuracy, reliability, experience, innovation - characteristics that customers all over the world associate with Eppendorf.
---
Eppendorf's broad product range covers three competence areas: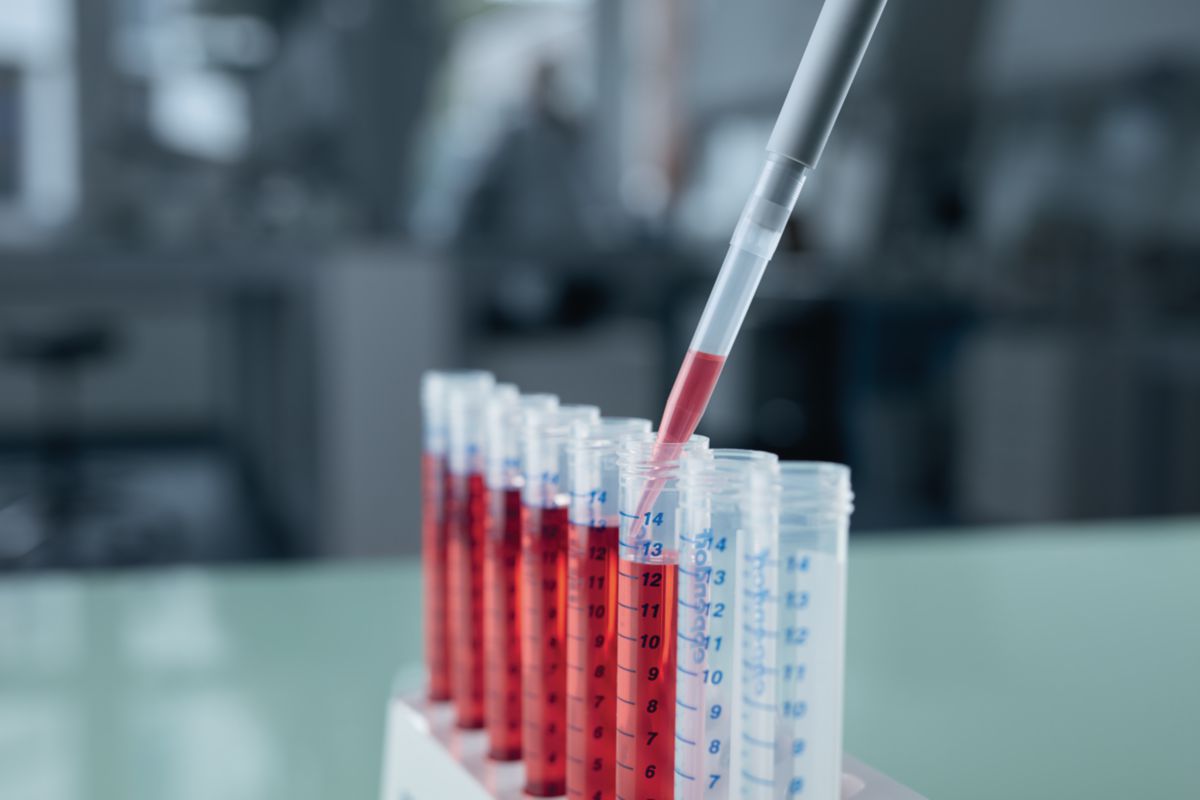 Liquid Handling
Liquid handling is a core process in practically every life science laboratory. Naturally, this is one of Eppendorf's core areas of expertise. It's hard to imagine a laboratory without our completely reliable devices and consumables.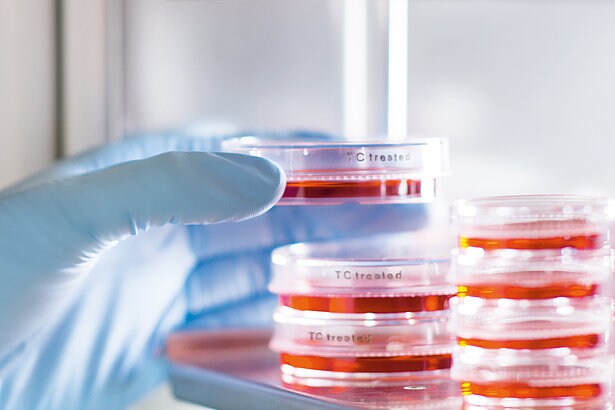 Cell Handling
From manipulation to cultivation - in microbiology and cell culture - more and more scientists from research to production have been using our cell handling products.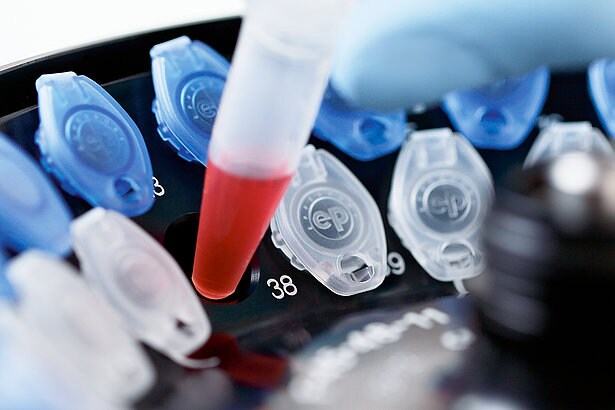 Sample Handling
As a scientist, your samples are your most valuable assets. Eppendorf knows this. Ensuring their safe handling and developing innovative solutions for a wide variety of sample processing requirements is what drives us.
---
Videos
Eppendorf 75 Years
We don't know what will come. But we know that you will find out. Together we can look towards a future that inspires and improves people´s living conditions. 
From Harvesting to Cell Manipulation
Are you familiar with the varied selection of Eppendorf products for applications in the modern cell biology laboratory?  
---
ThermoMixer-Take Advantage
No matter your lab or applications, the Eppendorf ThermoMixer family integrates into your workflow with ease. Improve your assay results by mixing and incubating your samples at the same time – with highest vessel flexibility.
Get to know our customers
Transforming science for tomorrow: Watch how the University of East London keeps their position as one of the most modern universities of the UK - with Eppendorf at their side. 
---
Molecular Biology – Life in Process
Are you familiar with the varied selection of Eppendorf products for applications in the modern molecular biology laboratory? 
Precise and Repeatable Pipetting of Problem Liquids
Pipetting seems easy, but some tips and tricks can help you to get consistent and reproducible results - even with difficult liquids.
---
Reproducible DNA Amplification in PCR
Nowadays, PCR can be robust and easy—but you can still run into difficulties. Make sure to get the most out of your PCR with some simple tricks.
Aerosols in the Lab
Aerosols are colloidal systems of droplets and / or solid particles suspended in air. Aerosols can be found almost everywhere in the world and we inhale them continuously, so we should differentiate between harmful and harmless aerosols. The most important aerosols in the laboratory environment are bio-aerosols.
---
Resources
Pharma Centrifuge Solutions
Therapeutic Antibodies
The use of monoclonal antibodies (mAb) has been accepted as an effective cure for the treatment of cancer and autoimmune diseases. Today antibodies dominate the biopharmaceutical market and their development and production using hybridoma cells is widely established. Rising time and cost pressures in combination with the demand for higher throughput make the development of therapeutic antibodies challenging.

Many factors have to be taken into account and alternative solutions are evaluated to battle challenges like sample protection, efficiency, and reproducibility. In addition, optimized ergonomics can reduce hands-on time, protect lab staff from work-associated injuries and improve overall performance.
---
Drug Discovery Workflow
The mAb drug discovery process includes several centrifugation steps with individual requirements for the used device. Eppendorf solutions of centrifuges, rotors and vessel adapters are based on protocol evaluation and customer interviews within mAb drug discovery community.
We offer a variety of comprehensive packages for R&D from our large centrifuge portfolio which best fit your needs - so you have the peace of mind to focus on the medicine of tomorrow.
Therapeutic Antibodies Workflow and Eppendorf Solutions
---
Eppendorf Centrifuge Solutions
---
Discover Eppendorf Centrifuges in Videos
Since 1964 Eppendorf has been manufacturing high-quality centrifuges and, from 1991, its R&D and production facilities in Leipzig, Germany have played a major role in this ongoing success story. Modern production methods, professional warehousing, highly qualified employees and a strong commitment to sustainability provide the basis for state-of-the-art products with renowned Eppendorf quality.
Our 5910R Centrifuge supports your therapeutic antibody drug discovery workflow with three innovative universal adapters, which accommodate a selection of tubes, plates and bottles. This improves handling and saves time. Learn more about it in our video!
Screening assays, protein expression, cell culture and upscaling are the main tools utilised during mAb drug discovery. The diverse methodology involves various vessel formats, kit applications, cooled sample handling, high-throughput applications or cell handling. All equipment needs to meet user requirements to ensure continued efficiency, reliability, sample and user safety. So, we have tailored perfect centrifugation bundles to the specific requirements of each mAb workflow application!
Do you have less time but more samples? Antigen concentration, hybridoma development, flow cytometry, and PBMC isolation involve many centrifugation runs with diverse vessel formats and temperature-sensitive samples. Our solution helps you handle versatile samples trouble-free with universal rotors and adapters, optimal cooling for sample safety, and programmable settings for fast and reproducible operation.
---
Products
High Capacity Shaker
Increase Your Yield with the Innova S44i Shaker
Are you looking for a stackable incubator shaker for particularly high protein expression yields in bacteria or yeast to quickly reach your ambitious targets? The Innova S44i from Eppendorf offers high vessel capacity and can sustain high speeds and loads 24/7.
Request a Quote
Shake faster! Ready for current high yield expression protocols
Current microbiological DNA and protein expression protocols lead to optimised yields with specialised flasks at shaking speeds of up to 400 rpm (e.g. Ultra Yield flasks from Thomson Instrument). Compared to other shakers in the market, the Innova S44i can provide and sustain high speeds at an orbit of 2.5 cm (1 in) 24/7 with maximum platform loads. This makes the Innova S44i a real workhorse for protein production. You can further increase your yield per footprint by triple stacking the device.
Shake more! Up to twice as many flasks as other shakers in the market
Platform, chamber, and the heavy duty Eppendorf X-drive of the Innova S44i are optimised for high vessel capacity and load – to maximise the throughput of your lab. If vessel capacity is crucial for you, compare the capacity of the Innova S44i with other shakers in the market. Of course, the Innova S44i is also compatible with online in-flask monitoring systems like CGQ (by aquila biolabs) or PreSens, and microplate-screening systems like the Duetz-System.
Request a Quote for the Innova S44i Shaker

---
Increase Your Protein Yield Flyer
WhatsNext
Discover Eppendorf WhatsNext Promotion
Enter promotion code 15623 to access the promotional prices until 30th June 2021.
---